Scraplift Challenge
September 21st, 2011
This Wednesday's Blog Challenge is an easy one. We are going to just do a scraplift challenge.
Scraplift Challenge #1
This week all you need to do is pick one of the three layouts below and build your own layout using the completed layout as inspiration. All these layouts were completed by our CT members using Scrapping Artistry products, so it should be really easy.
RULES:
1) Pick 1 layout below and scraplift it
2) You must complete your layout using 60% of Scrapping Artistry's products, either freebies or products found in Sugar Moon's Boutique or Missy's Bits Boutique or Missy's Bits MyMemories Store.
3) You must then post your layout in a gallery of your choice and link back here on our blog in a comment.
4) Entries must be posted by Monday, September 26, 2011 to be awarded a FREE KIT from SUGAR MOON's Boutique.
Bedtime Stories by Kim

Almost Heaven by Mimi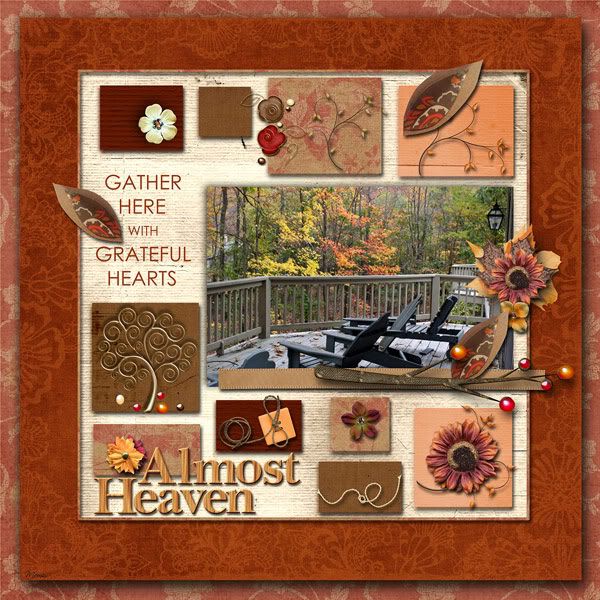 Project 365 page by Cammi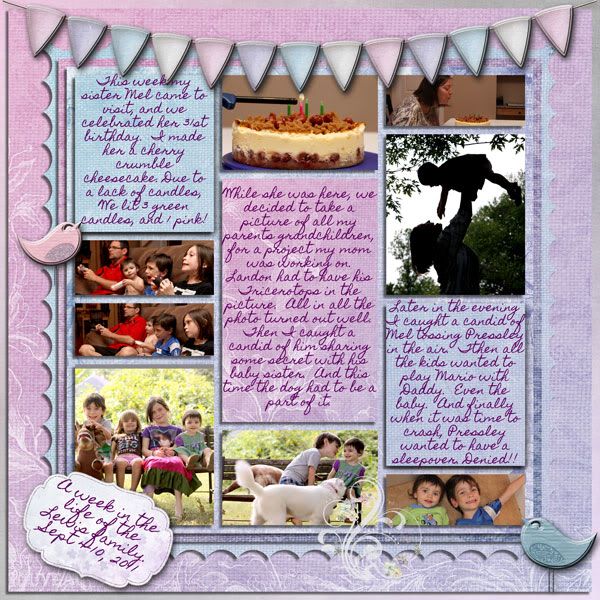 Here is my submission using the scraplift from Almost Heaven by Mimi. I used Flannel Pajamas by Missy's Bits at MyMemories

Thanks again in advance for your participation and Happy Scrapping!